Total Calories - 23,660 (A WHOPPING 123 per Serving)

Shelf Life - Up to 25 Years*

Total Protein - 1,899 (9.8g per Serving)

Total Water to Prepare - 8.4 Gallons 

Total Servings - 192

Made in the U.S.A  
Bring Flavor, Fun, and Meals the Whole Family can Agree on!
If your emergency plan includes feeding picky eaters (kids especially), then you've come to the right place! Our Mexican Food Kit whips up zesty, sizzling tacos, burritos, dips, nachos (and more) that will satisfy everyone at your table.
This kit includes all the fixings for a Mexican feast!
REAL Beef Crumbles (Freeze-Dried)
Zesty Plant-Based Taco Meat
Juicy Tomato Chunks (Better than Canned!)
Santa Fe Black Beans & Rice - A Complete Meal
Refried Beans - Smooth and Slightly Sweet
Whole Pinto Beans - From Farm to Fork!
Crafted Especially for Emergencies, From Our Kitchen to Yours.
Tremendously High in Calories & Protein.
With nearly 12 days worth of calories (for one person) and about 10 grams of protein per serving, this keeps you energized and alert all day long.

Trusty #10 Cans Mean Extra-Long Shelf Life.
Water/sun/rodent/chemical-proof metal and an air-tight seal stand up to abuse and help ensure your food investment stays fresh and dry.
Cooks up Easy in Minutes.
Fantastic food on demand! Just add water, heat, and you've got many meals worth of food. Can be prepped in just one pot for grab-and-go scenarios.
Chock-Full of Real Ingredients.
Real beef cooked and freeze-dried (to preserve taste and nutrition). Rice. Black beans. Pinto beans. These are real, whole foods made in the USA.
*Shelf life up to 25 years (Vegetarian Taco Meat up to 10 years) when unopened. Best when stored in a cool and dry place at temperatures between 55°F and 70°F. 
Freeze-Dried Beef Crumbles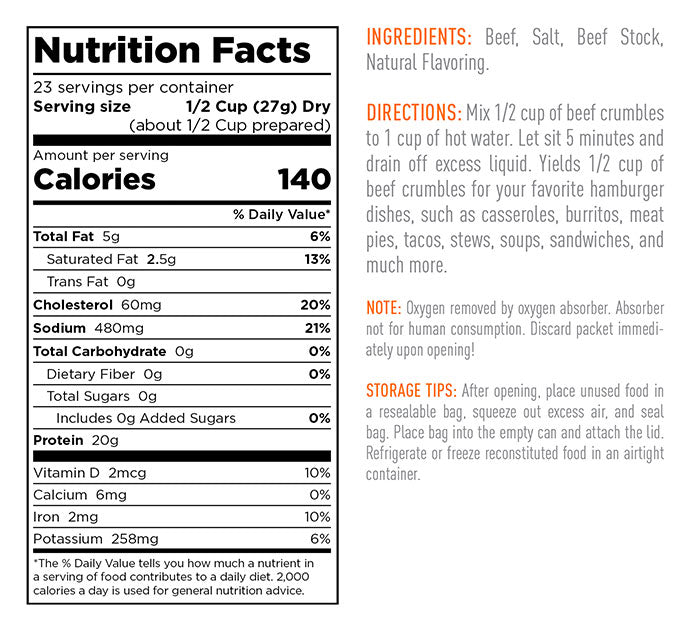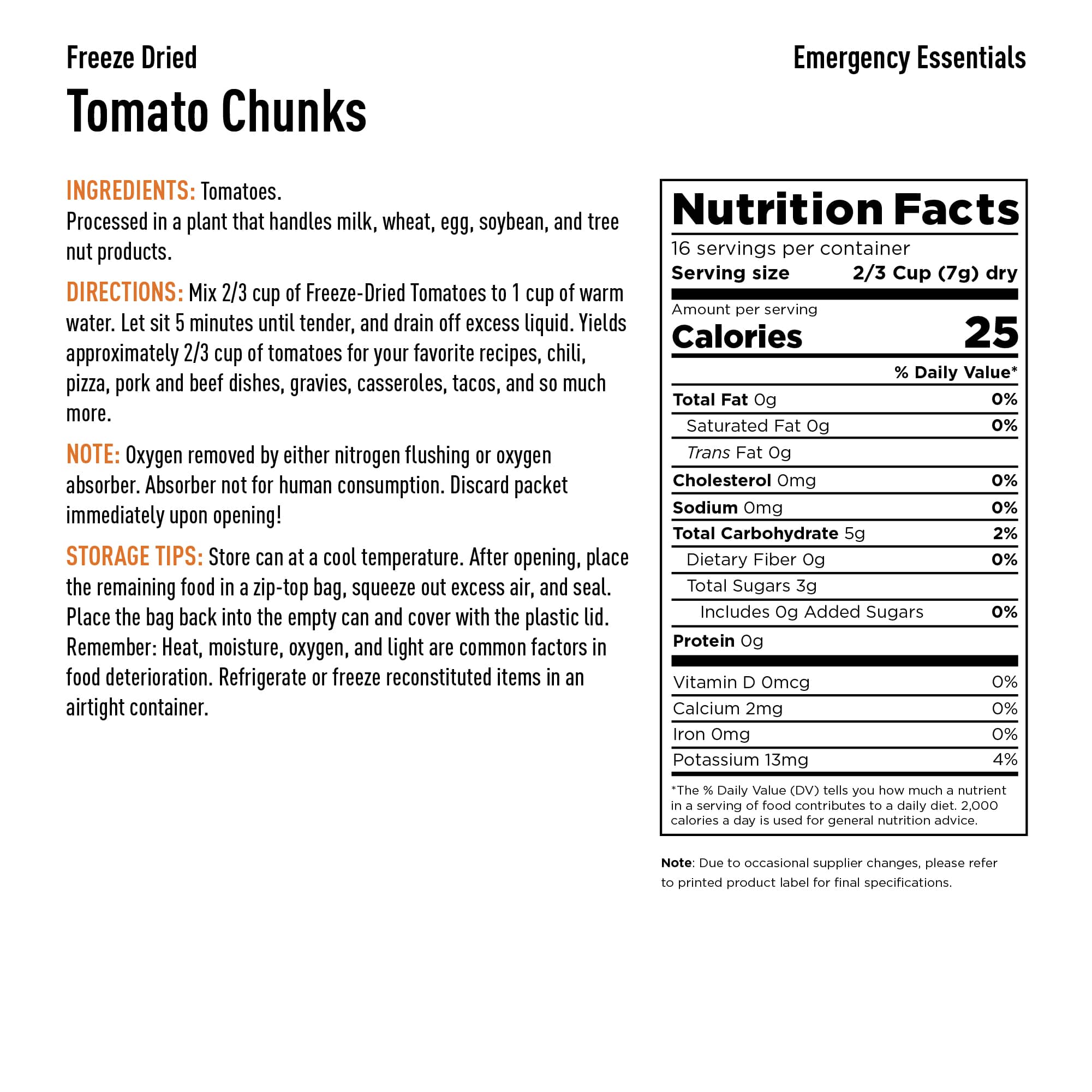 Payment & Security
Your payment information is processed securely. We do not store credit card details nor have access to your credit card information.