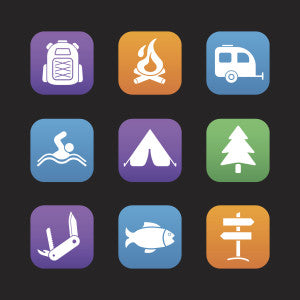 Many people are under the false impression that prepping and technology don't go well together. Don't get me wrong, it's quite easy to assume that survival is all about bushcraft (wilderness skills); but it's not! Survival means using all available resources to get through the toughest of times. Modern technology plays a crucial role in the development of various kinds of
survival gear
. Also, thanks to various survival apps, you can put your smartphone to some good use rather than ordering junk food and playing video games.
Top 10 survival SmartPhone Apps
1) Cures A-Z:
This application has extensive information about natural/home remedies and can be very handy for treating minor ailments. Even a seemingly trivial illness such as a cold can cause death if it not treated in time. Hence, this is one app that you absolutely must have. It has been downloaded more than a million times and free to use. Moreover, it also has a useful "share" feature that allows you to pass on info to friends and family.(Download Links:
I-Tunes App Store
-
Android App
)
2) Knots-3D:
Knots have a multitude of uses – from creating makeshift tools to temporary shelters and even rudimentary rafts. This app teaches you how to tie more than 100 knots using a 3D guide. It also features information on which knots are good (and bad) for which particular situations. You can even adjust the animation speed and slow down the more complex knots. (Download Links:
I-Tunes App Store
-
Android App
)
3) SAS-Survival
: This is the most complete survival app in our opinion. It contains exhaustive content on all possible survival or
disaster scenarios
. It teaches you important survival skills such as making fires,
building shelters
, procuring and
purifying water
, dealing with extreme weather conditions, responding to natural calamities, self-defense, and a lot more. The best aspect of this app is that it works offline – this makes it very usable if the mobile networks are down. (Download Links:
I-Tunes App Store
-
Android App
)
4) Your google drive
: You need this to backup all your important data such as identity cards, driving license, passports, home ownership papers, insurance policies, bank accounts, car titles, etc. This way, you can still identify yourself and access crucial financial and personal information even if you don't have the hard copies with you. (Download Links:
I-Tunes App Store
-
Android App
)
5) Flashlight:
This app can help you light up dark areas – it is not an alternative for a real flashlight, but it can get the job done. You should already have one built into your phone.
6) Wild edibles:
This application can help you to Replace edible plants in the wild. The few food cans in your
bug out bag
will be gone in a day or two and you'll notice that hunting is a lot harder than it appears on TV (especially if you haven't hunted before). This app can help you forage for plants – this is relatively low risk. Wild Edibles contains info on how to avoid poisonous plants, responsible foraging, as well as a number of innovative recipes. Even if you don't need to use this app in a survival scenario, it can help you Replace free food near your home! Beats paying through the nose for organic foods and impress the heck out of your guests. (Download Links:
I-Tunes App Store
-
Android App
)
7) The MotionX-GPS app
: This is a widely acclaimed application. Some call it the best outdoor app as you can use it to download maps of any location on the globe even without internet connectivity. The app also has a tracking feature to prevent you from getting lost. Download this app and have fun with it – try to Replace the nearest water source or plan an escape route! (Download Links:
I-Tunes App Store
- Android Alternative)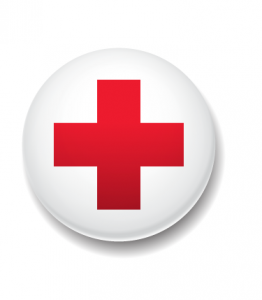 8) First Aid App by The American Red Cross:
This app contains detailed step by step instructions on dealing with a number of emergencies such as heart attacks, car accidents, drowning, fractures, bruises, cuts, snake-bites, diarrhea etc. The Red Cross is an authority in medical aid so all the info on this app is well researched and field tested. The app also has a built-in 911 feature that you can use to contact emergency services. First Aid is free to download and is devoid of ads and spam. All the content is accessible even when you have no internet connectivity. (Download Links:
I-Tunes App Store
-
Android App
)
9) The award-winning Emergency Radio Application developed by Edgerif:
This is a police scanner app, which makes it incredibly useful in times of natural calamities, terrorist attacks, civil war-like situations etc. You can use this app to listen to live frequencies broadcasted by the police, EMS, weather department, coast guard, air traffic control towers, etc. The app also has a feature that helps you locate the nearest source of frequencies and then guides you using GPS. Even if you don't ever encounter a survival scenario, the Emergency Radio app can help you to track crime and other events in your locality. (Download Links:
I-Tunes App Store
-
Android Alternative
)
10) Army Survival:
This is a comprehensive survival guide based on army manuals. It holds effective and detailed information on dealing with extreme situations – from natural disasters to avoid being captured by enemies. You can become a master survivalist if you use this app seriously. (Download Links:
I-Tunes App Store
- Android Alternative) Special mention: The bug out bag checklist application is a good platform for beginners. It helps you create your bug-out-bag and tracks the expiry dates of your rations. ____
About the Author:
J.D. Phillips runs
SurvivalCrackas.com
and lives with his family in Southern California. You can follow him on
Facebook
and download his Guide
How to Build the Ultimate Disaster Kit
free of charge from his website, linked above!