Protect and Disconnect—Anytime, Anywhere.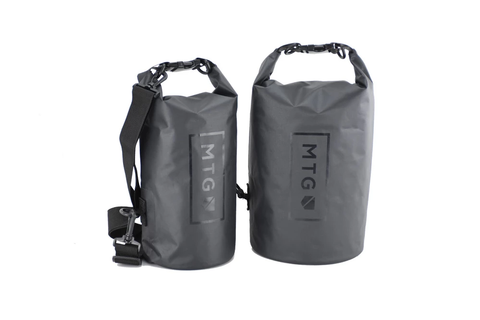 Guard your electronics, solar devices, personal information, and location with this Waterproof Faraday Cage Bag.
Signal-proof

- Blocks cellular signals, Bluetooth, RFID, WIFI, and GPS. That means any device kept inside is protected against hacking and tracking.

Waterproof

– Your devices could be instantly disabled by wet weather or accidental water submersion. The Faraday Cage Bag is coated in a layer of waterproof material that keep them dry and fully operational.

EMP Protection

– The US spends millions to protect the power grid from electro-magnetic pulses (EMPs). Your Faraday Bag will safeguard anything it holds—like electronics, light sources, and solar panels—against being fried by an EMP.
Security on the go

-

 Super lightweight, packable, and durable 210D Nylon Ripstop that rolls down as small as you like.
Size: 18 x 9 inches
Payment & Security
Your payment information is processed securely. We do not store credit card details nor have access to your credit card information.