The holidays are a great time to give the gift of preparedness. If you are just starting your holiday shopping list, here are some possible gift ideas for your family, friends, and neighbors. Each Tuesday in November, we are going to show you a holiday gift guide with lists of preparedness items ranging from $10, $25, and $50 to give you up to 30 different gifts to choose from for your various gift giving needs. This post shows 10 gifts that are $10 and under that I'm considering for my husband and in-laws (aka, the most die-hard campers/backpackers, gardening, canners I know).
#1. Mountain House Pouches
These just-add-water meals are perfect for campers and backpackers, looking for a quick and easy meal after a long day of hiking. I'm thinking about getting some for my husband and his brothers to share for their next camping adventure. Most of these pouches are under $10 and have 2.5 servings in each pouch. Here is one of my favorites, Mountain House Lasagna with meat sauce: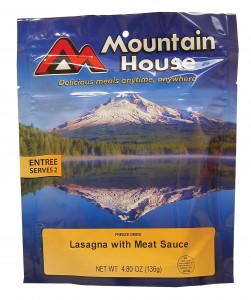 #2. Hot-Can Self Heating Cans-$2.95
Hot-Can Self Heating Soup or Hot-Can Self Heating Cocoa is the perfect gift for a hiker, backpacker, or hunter who wants to get warm quick while outdoors. Simply activate, shake, and you have nice hot cocoa or soup in minutes (great for outdoor holiday programs or New Year's Eve events, too!)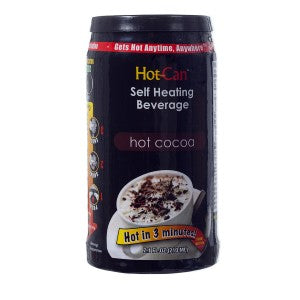 #3. Adhesive In-Sole Foot Warmers-$2.50 (with a price this low, you can stock up!)
These full-length, ultra-thin foot warmers can fit into boots and shoes, keeping feet warmer, longer than a sock could! These single-use pads provide up to nine hours of heat. The perfect gift for my husband whose feet always get cold in the winter at the warehouse where he works.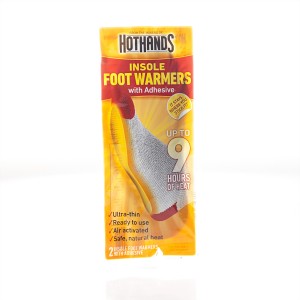 #4. Spark-Lite Fire Starter-$6.95
Just light the included quik fire tinder (it will burn for up to 2 minutes), and arrange your tinder, kindling, and flint shavings to make the fire last longer. The U.S. Military uses this fire starter because it's compact and perfect if you have to start a fire with one hand (like my brother-in law would have to do while camping with two toddlers . . .)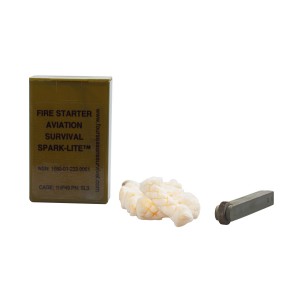 #5. Deluxe Sanitation Water Kit-$9.60
This item is perfect for camping because it allows you to store up to 5-gallons of water for drinking or sanitation in a metallized bag. You can use the box as a toilet, and it comes with toilet paper, a disposable waste bag, and an enzyme packet to breakdown waste.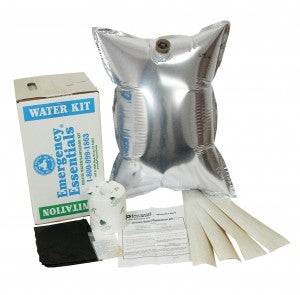 #6. 100-Piece First Aid Kit-$7.50
This first aid kit includes the basics for survival (bandages, anti-biotic ointment, wraps, etc.) and is helpful for everyday emergencies. Small enough to store in a kitchen, medicine cabinet, or emergency kit, this kit is great for treating minor cuts and scrapes.
#7. Tri-Fold Foldable Shovel-$10.99
This shovel folds to fit into a compact case and has two serrated edges for chopping and sawing. It's perfect for shoveling your car out of snow, or for digging sanitation holes and securing tent spikes while camping.
#8. 5-Piece Home Canning Kit-$9.95
This kit makes canning safe and easy with all the essential tools to get the job done. This kit comes with a canning funnel, magnetic lid lifter, jar lifter, cleaning brush, and jar wrench. Great for my husband's Grammy because this kit will cut her canning time in half (and she cans a TON of stuff).
#9. Clear Mist 100-Hour Emergency Candle-$4.95
For some reason, my husband really loves candles, so I know this gift would be great for him. Perfect for power outages, emergencies, and outdoor use, this 100-hour candle is great for emergency kits and to have on hand, just in case.
#10. Fired UP! Fuel and Fire Starter-$4.95
Use to light campfires, prepare charcoal briquettes, or as a safe and reliable fuel source for cooking or heating in emergency situations. It has a 30 year shelf life and comes in a 2.5 can to easily source with your backpacking/camping equipment without adding extra weight.
So there you have it, 10 preparedness gifts for $10 or under. Now that you've seen all these cool gifts and are pumped to do some holiday shopping, don't forget to come back to the blog next week to see our gift guide for gifts $25 and under. Of course, you can always go to
beprepared.com
or our
Pinterest
and check out our boards for gifts under $5, $10, $25, $50, and our stocking stuffers and small gifts board to get some ideas as well. Happy Shopping! -Angela