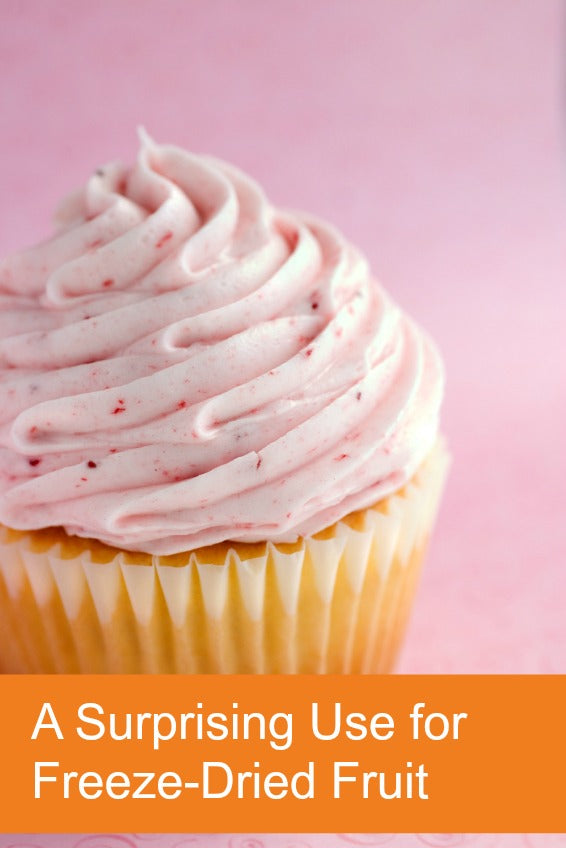 One of the unexpected ways I've learned to use freeze-dried fruit is in baked goods—and I don't mean adding freeze-dried fruit to muffins or quick breads, although those are delicious options, as well. In addition to the traditional ways of using freeze-dried fruits in baking, use them to flavor frosting, cream cheese filling, buttercream, or even your batter!
Using fresh fruit in these items can prove... runny. You know what I mean—you want the delicious flavor of your favorite fruits, but when you get the strawberries (raspberries, etc.) into the frosting, the water in that fresh fruit ruins the consistency.
Using freeze-dried fruits can give you all the delicious fruit flavor you're looking for without any of the watery aftermath. Just measure out the amount you think you'll need, crush them in a food processor or blender (do NOT rehydrate... remember, we're trying to avoid additional liquid), and stir them in! It's that simple.
Trust me. You'll want to give it a try. You can thank me later (preferably in the form of freshly-baked cupcakes...).
--Urban Girl